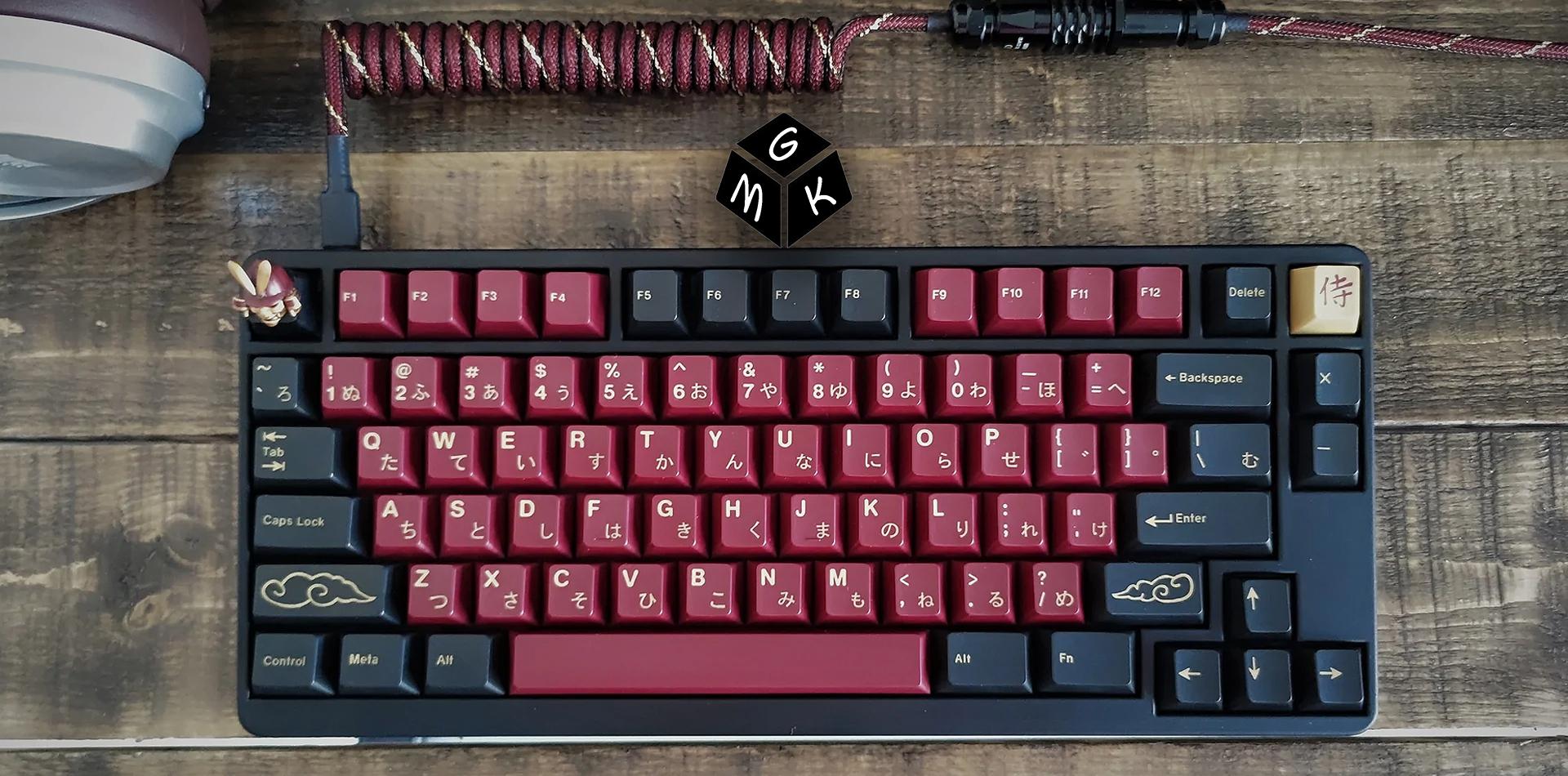 GMK Keycap - Flagship GMK Keycaps Store
Ask anyone in online forums such as Reddit and Geekhack for keycap recommendations and they will point you in the direction of GMK keycap.
Happy Customers
What customers say about our products and services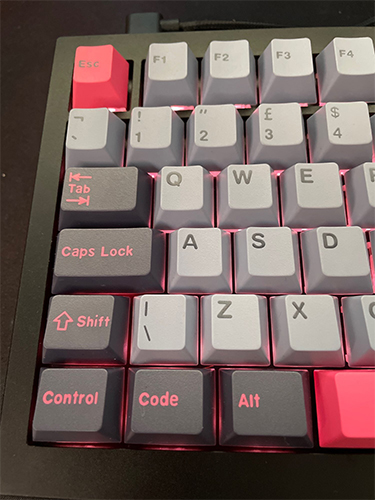 James
The key caps feel really good. The colors are really good. The the print of the characters are good although there is some inconsistencies in the thickness. But very good over all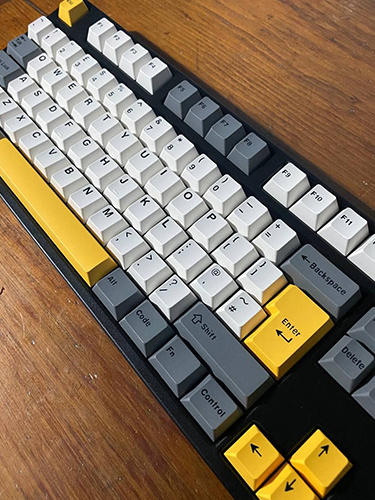 Henry
Colours look good. Legends are clear. Not perfect. But centred and aligned. Keys are a little thin but feel good. Absolutely worth the price and reasonable delivery time even with a pandemic going on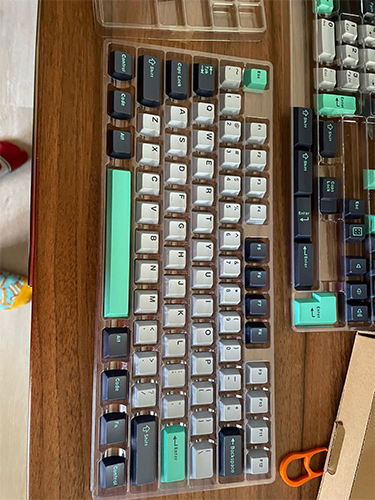 Jack
Very pleased with these for their price. They feel slightly rough which I personally prefer. I am happy with them and have no complaints, but if thickness and finding the right sound is of critical importance to you then be aware that these are between 1 and 1.1mm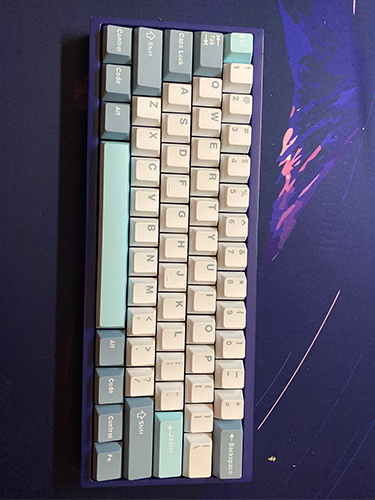 John
The keycaps look and feel very good. The space bars are double shot as well to prevent warping. There is plenty of 40% and Ergo support. I really want to note the fact they dont use the actual noveltys from the real GMK sets, witch makes me fell better about buying clones. Overall solid 10/10
Blog
The freshest and most exciting GMK Keycaps news
Welcome to Flagship GMK Keycap Store
GMK keycaps are unique with custom and limited-edition designs that can usually only be purchased six months ahead of time through group buys for a steep price. Their keycap profiles are made in a Cherry profile with a uniquely thick ABS plastic that many find sound and look better than other keycaps.
Stay close to us by subscribing us to get more privileges.
GLOBAL SHIPPING
Premium shipping on all order worldwide
SUPPORT 24/7
Contact us 24 hours a day, 7 days a week
100% PAYMENT SECURE
We ensure secure payment with Paypal & Credit Cards
What is GMK Keycap?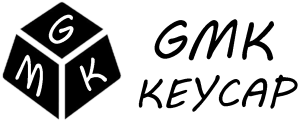 If you are looking for a keycap set that is both unique and customizable, GMK might be the right choice for you. GMK is a German Manufacturer of high-quality keycaps, and their sets are some of the most popular on the market. What is so special about GMK? First and foremost, their sets are designed to be interchangeable – so you can mix and match them to create your own custom look. Additionally, many of their sets come with backlighting, which makes them perfect for use in dark environments. If you're looking for something unique and customizable, GMK is a good option to consider.
What profile are GMK keycaps?
GMK keycaps come in the highly sought-after Cherry profile, which refers to the overall shape and height of the keycaps. The Cherry profile is unique because it is shorter than most common keycap profiles and is more thick as well. The size of the keycaps is ideal for gaming and typing, due to how comfortable the keycap profile feels when compared to other profiles. In addition, the thick plastic creates a nice acoustic sound when typing.
What's so good about this keycap?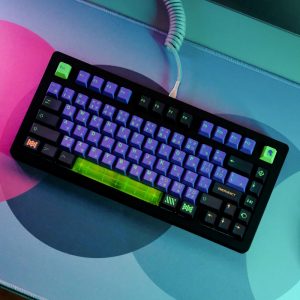 It is a great choice for anyone looking for high-quality, affordable keyboard accessories. GMK's hallmark is its attention to detail and quality control, which results in a consistently excellent product.
Some of the most notable features of keycaps are their low profile and compact design. This makes them perfect for cramped spaces or small keyboards, and they provide enough room for even the most complex key combinations.
Another great thing about GMK keycaps is their availability in a variety of colors and styles. Whether you're a fan of classic typography or want something more contemporary, there's likely a style of GMK keycap that will appeal to you.
In addition to their convenience and versatility, one of the biggest benefits of using GMK keycaps is their cost. Compared to other brands, GMK products are much cheaper without sacrificing on quality. Whether you're looking for a new set of keyboard keys or just some new accessories, GMK is a great option to consider.
Why are GMK keycaps so expensive?
GMK is a German keyboard company and their keycaps are some of the most expensive on the market. GMK keycaps are made to the highest quality standards and are often used in high end keyboards. Some of the reasons why GMK keycaps are so expensive is that they use a special printing process, they are limited edition, and they are only available through specialty retailers like us.
Are GMK keycaps worth it?
It can be tough to decide if they are worth the price tag, but with a wide variety of colors and styles available, they may be worth considering for anyone looking to customize their keyboard. Plus, with a wide range of compatible keyboards available, they are sure to fit just about any setup.
What are the best GMK keycaps?
There are a lot of great GMK keycaps out there, so it can be tough to decide which ones to buy. You might consider below:
First, let's discuss the different types of keycaps available. There are all-new keycaps, updated keycaps, and legacy keycaps. All-new keycaps are the newest type of GMK keycap and are made from new materials that have not been used before in keyboard manufacturing. Updated keycaps are older versions of the keycap that have been upgraded with new features and designs. Legacy keycaps are the original keycap design and are still being produced today.
Now that you know what types of GMK keycaps are available, it is time to choose what kind of keyboard you want to buy it for. If you plan on buying an all-new keyboard, then you will need to purchase all-new GMK keycaps. If you already have a keyboard that uses legacy GMK keys, then you can update your keyboard with updated GMK keys. Finally, if you just want some new GMK keys to use on
Are these keycaps compatible with my keyboard?
These keycaps are compatible with most keyboards. However, some keyboards may not have specific keycap layouts that work with GMK switches. If your keyboard does not have a GMK layout, you can use a keyboard converter to convert the GMK keycaps to the layout of your keyboard.
Where to buy GMK keycaps?
If you're looking for a place to buy GMK keycaps, then your best bet is probably to head on over to our website gmkkeycap.com. We've got a pretty extensive selection, and you can easily find everything from simple keycaps to complex doubleshot designs. Plus, we always have free shipping, so there's no reason not to order some of your favorite designs!
How long do GMK keycaps take to ship?
Most our keycaps ship within 5-7 business days after your order is placed.